Oasis des Garrigues

camp-site
Jacky and Michèle look forward to seeing you in their 3 star camp-site – the Oasis des Garrigues – in the sunny Southern Ardèche, (200 m from the river in a flood-free zone) and a stone's throw from the village of Vogüé, "a listed historic site" built in an amphitheater, with a sandy beach, between the cliffs and the river, overlooked by an 11th century castle.
Located on the road to Vallon Pont d'Arc, Vogüé is, geographically, the gateway to the Ardèche gorges – the starting point for canoe and kayak trips down the river.
Because of its surroundings close to the village, our camp-site is very attractive for families, mobile homes and athletes. Groups with leaders are also welcome.
Combining relaxation and outdoor activities, fun holidays are guaranteed.
The camp-site pitches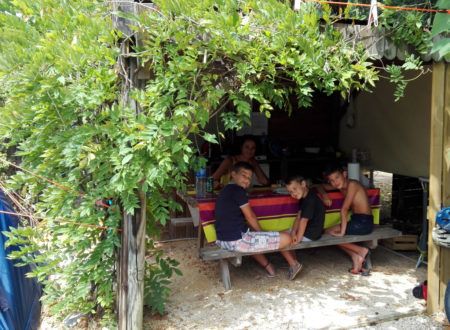 Exclusively at the camp-site, classic pitches and comfort pitches with straw hut, some of them with equipped kitchenette.
The chalets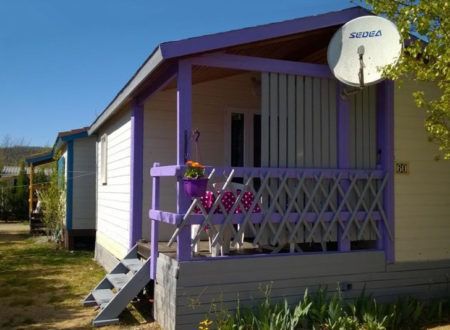 For tribes from 4 to 10 people, with bathroom and covered terrace, the wooden chalets offer an additional charm to your holidays.
The mobile homes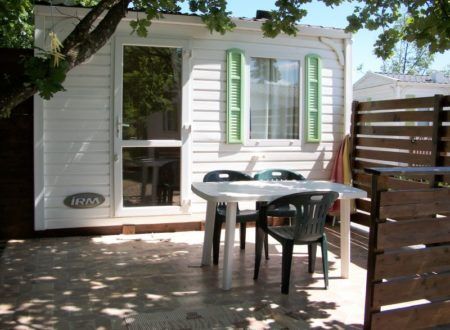 From 2 to 7 people and up to 3 bedrooms, the space and comfort of mobile homes will delight couples and families.
The Oasis des Garrigues camp-site is just 22 km from the Grotte Chauvet 2 Ardèche, replica of the Grotte Chauvet classified by UNESCO as a world heritage monument, so take the time during your stay to visit it.